What is Purora?
Purora offers the opportunity to replace conventional meals with ready-to-mix premium meals that are easy to prepare in the ThermóTwist. At Purora you will also find healthy snacks, herbal elixirs and many ideas for your own recipes or the knowledge to expand your individual, healthy lifestyle.
Pure you – more life force, for your potential.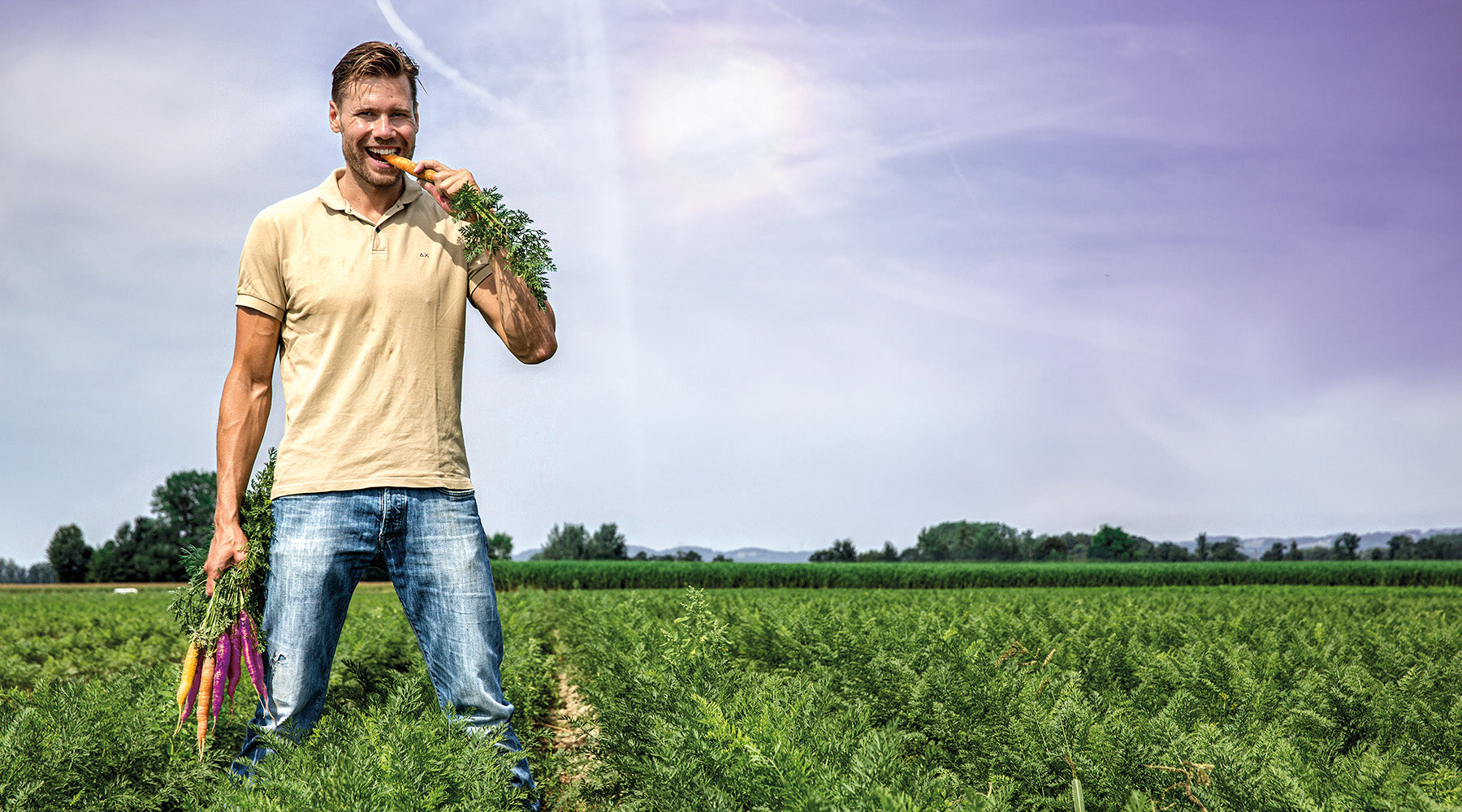 Puroras
For our ready-to-mix premium meals - our Puroras - we only use hand-picked organic ingredients of the best quality, which can be prepared cold or warm with the ThermóTwist in under three minutes. The high-quality mixtures can replace a meal.

The range includes smoothies, soups, porridges and protein shakes with extra vital substances and numerous superfoods. All Puroras have no added sugar and no preservatives. The FRESH line with fresh, untreated ingredients is preserved with a natural herbal water. All ingredients in the REFRESH line have been gently dried and can be brought back to life using just water.
Puralinas
Our constantly growing Puralinas product world offers you an additional plus of vital substances and numerous superfoods.

The range currently includes our fruit snacks, nut snacks and our herbal elixirs. The fruit snacks and nut snacks are perfect for a small hunger and provide you with healthy and purely natural ingredients in between. Our herbal elixirs refine any simple water with maximum herbal power and support your drinking balance. You can use our elixirs cold, warm or hot as instant tea.
ThermóTwist
Our ThermóTwist mixes and tempers meals directly in the portion glass in just a few minutes. In addition to our ready-to-mix premium meals - the Puroras - your own recipe ideas (spreads, soups, dressings, ...) can also be prepared stress-free and gently in the Purora portion glass.

Important vitamins and vital substances are retained during the mixing process and can therefore develop their full effect. The Purora portion glass is dishwasher safe and therefore easy to clean. The ThermóTwist is easy to use, space-saving and creates the basis for a healthy lifestyle.
cures
Would you like to increase your vitality, cleanse your digestive system, reduce your body weight or generally improve your well-being? Then it's best to start now with one of our Purora treatment packages. Depending on how much time you want to take and how high your demands are, there are different treatments.

All treatments have one goal: Change for the better! So that you can avoid the yo-yo effect, we recommend that you find your own healthy lifestyle. Purora can help you with that!
Value Packs
With our advantage packages you get the basis for your healthy diet. Our ready-to-mix premium meals and our ThermóTwist. No matter where you are, we want to support you on your way to a healthier lifestyle!

Depending on your taste, choose between 4, 8 or 12 REFRESH meals per month and save up to € 204 on our ThermóTwist. Enjoy delicious Purora moments full of nutrients and active ingredients every month. In addition, you can also prepare your own recipe ideas with the ThermóTwist and all in little time.