Upcycling: The second life of the Purora glasses
Purora glasses are much more than a typical disposable glass. And far too good to walk through the path of the recycling cycle.
In addition to being used with the ThermóTwist, our Purora glass is suitable for a wide range of applications. With its amphoric shape, it is perfect for storing food or for freezing sauces and the like (exception: boiling hot water).
The Purora glass not only visually enhances every storage shelf - it also cuts a good figure in the house, on the balcony, in the office, in the garden, on the veranda, in the workshop or in the garage. You can use it as a drinking glass as well as a pen holder or as a vase and decorative object.
As a stylish accessory, it is not only practical, but also an elegant eye-catcher. In many areas, it harmoniously matches the ambience of the living space.
Here are a few inspirations for the further use of the Purora glass.
Perfect for the toothbrush
Use the Purora glass as a toothbrush holder or simply as a tumbler for rinsing.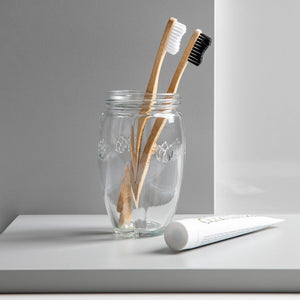 Purora glass as a flower vase
Decorate your living space with beautiful flowers in the Purora vase.
For storage
The Purora glass as a resealable storage space for sweets, herbs and much more.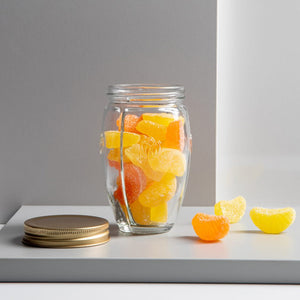 For the cool summer drink
Make delicious cocktails in your Purora glass.