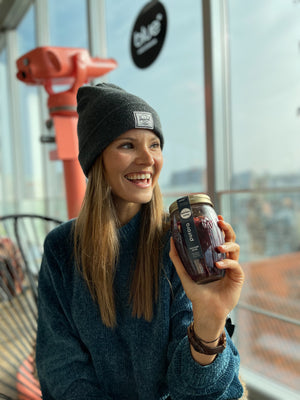 BLOG 1 (Headline/Slogen/ZG speech)
Within 3 minutes to the finished meal
BLOG2 (what is it/what is it about)
Purora is a high quality nutrition program
that relies on soothing and transparent meals and creates enjoyable experiences quickly and easily.
This section doesn't currently include any content. Add content to this section using the sidebar.
Blog 3: 5 usp's + trust elements
in text and image form similar to live fresh
Purora gives you 1.5 hours of lifetime every day
Everyone thinks about food more than 200 times a day. On average, we spend 39 minutes a day in supermarkets and 46 minutes for cooking. – A Purora subscription gives you 1.5 hours of lifetime every day
Enough of the daily monotony?
Purora - micro-shredding, raw food mixing stages, heat technology, an infinite variety of recipes and 100% vitamin guarantee.
You think "healthy" food can't taste good?
The Purora chefs will prove you wrong.
Cravings that hit your hip?
Purora Smoothies - The perfect alternative to the candy store
Blog 4 How it works
How does it work/objection handling/possibly as an explanatory video?
Within 3 minutes to the finished meal - WITHOUT cooking!
With the specially developed Purora ThermóTwist, you can prepare the Purora organic smoothies and soups made in Austria warm or cold within 3
mix minutes.


Blog 5 CTA
3 different starter packages to choose from, the middle bestseller with head liner