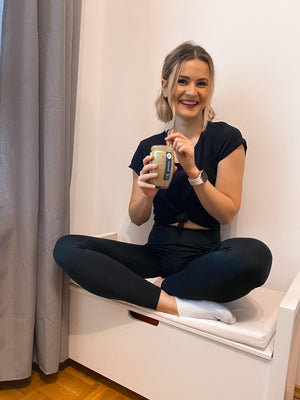 THE PURORA SMOOTHIE TREATMENT
READY FOR MORE WELL-BEING? THEN START NOW WITH A SMOOTHIE TREATMENT
Why a Purora Smoothie Cure?
Unhealthy nutrition , stress, alcohol and numerous other influences affect the body in the long run and rob you of energy.
Treat your body to a break – relieve your digestion with a smoothie treatment and activate the inner cleansing process.
🌱 Of course 100% organic & vegan and more in it than just apple & lemon. Purora consists exclusively of selected fruits, vegetables and superfoods.
• 100% transparency , no puree or concentrate
• No additives (such as added sugar)
• Over 40 premium ingredients in one smoothie
Meals are freshly made to order and hand made at Purora.


Sorry, there are no products in this collection.
FRUITS, VEGETABLES & SUPERFOODS
Are you looking for a healthy and simple diet that also tastes good? Then you are exactly right with us!
Purora offers a concept for a simpler, freer and more active life
With the specially developed Purora ThermóTwist Mixer, the high-quality, 100% natural organic ingredients can be prepared quickly and easily, hot and cold, using the latest infrared micro-crushing technology.
Meals are freshly made to order and hand made at Purora. 🌱
Cravings that hit your hip?
Purora Smoothies - The perfect alternative to the candy store.
You hear real miracles about that.
Die Purora Expert*innen.
Mag. Susanne Dirisamer

dietician

★★★★★

The interest in a healthy and
balanced nutrition has never been as big as it is today. At the same time
made more difficult by increased pressure to perform, multiple workloads and lack of time
the implementation in everyday life.

dr Roman Szeliga

Specialist in internal medicine

★★★★★

Humor is the charming flavor carrier of messages, emotional vitamin bomb and the over-the-counter frustration reliever full of positive side effects.

dr Suzanne Steindl

general practitioner

★★★★★

In my practice as a general practitioner, I see more and more people wanting to support their health in the best possible way so that they don't get sick in the first place.

Mag. Bernhard Zak

TCM - Nutritionist

★★★★★

For me, Purora combines the best of many areas. biological
plant-based foods, very special superfoods and medicinal plants –
everything tastes great and is easy to use.

Author's name

Los Angeles, CA

★★★★★

Add customer reviews and testimonials to showcase your store's happy customers.