Reach your desired weight with Purora
Obesity is one of the biggest health problems worldwide.
Nutrition expert and dietician Mag. Susanne Dirisamer writes in this blog post about her experiences from nutrition practice and gives tips on how you can achieve your desired weight.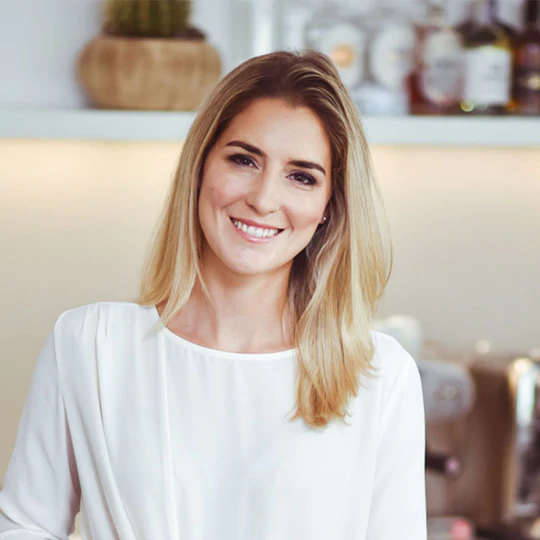 Not only the health, but also the psyche and the well-being of those affected suffer. In my nutritional practice and in conversations with those affected, I often recognize that they are overwhelmed with the topic of nutrition and the countless information about it. An important step towards a healthier life is therefore to simplify the topic of nutrition.
Purora smoothies and soups can help. In terms of losing weight, I find it a good help to replace one or more meals. For example, you can start your morning routine with a balanced smoothie breakfast.
And for several reasons:
5 times fruit and vegetables per day: this is the recommendation for an adequate supply of health-promoting substances such as vitamins, minerals and fiber. The Purora organic smoothies and organic soups make a valuable contribution to this.
Saves calories : replacing 1-3 meals with a smoothie or smoothie soup saves some calories and supports weight loss
Good saturation : due to the high proportion of valuable ingredients and roughage, it comes to a pleasant and long-lasting saturation
Fight against cravings: the good feeling of satiety prevents attacks of ravenous hunger
Pleasant gut feeling: the warm smoothies or smoothie soups in particular cause a good feeling in the stomach and contribute significantly to more well-being
No overload for the stomach and intestines, since all ingredients are optimally prepared and the portion size is also optimal
No performance slump after eating because the blood sugar remains stable
More energy due to the high density of valuable ingredients
Little effort for a healthy meal
Reduces Stress: Takes the pressure and stress out of preparing a healthy meal
Purora smoothies and soups can therefore make a significant contribution to losing weight. Used cleverly, of course, and in combination with plenty of exercise and other valuable meals.
---